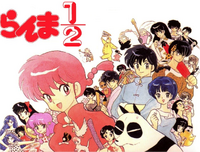 Welcome to the Ranma ½ wiki. This wiki contains information about the manga/anime series Ranma ½.
Please feel free to peruse our style guide and layout guide for information on the standardizations used on the wiki to keep it uniform and give it a cohesive look. Please also try to become familiar with the rules of the Wiki.
Then feel free to start contributing to the wiki anywhere that you can find something to contribute.
Community content is available under
CC-BY-SA
unless otherwise noted.