Two-Part Secret Heart, also known as Heart Naisho/2, is a song performed by Akane's japanese voice actor Noriko Nagai. It is performed as part of the special music Hot Songs Contest OVA.
Lyrics
baka ne KAKKO tsuketeru dake ja ne
(bake ne) (A-ka-ne-)
kirai anata-nashi demo heichara
(kirai) (su-ki-yo-)
uso yo dakedo te no uchi misenai
(uso yo) (ho-n-ki-)
o-ainiku-sama ne Sorry!
(musabetsu kakutou Tendouka! tsuyokute kawaii Akane-chan)

tsumetai shiuchi-suru tabi mune itamu kedo ne
ima ijou MAJI [kanji: honki] ni naru made
kuchibiru mo sotto oazuke
(o * a * zu * ke)

HAATO ni bunno naisho
(HAATO) (naisho)
yasashisa dake ja kagi wa agenai
(akarui kousai shitai na Akane)
koi wa ni bunno naisho
(koi wa) (naisho)
nazo o toku no wa anata shidai
Stupid. You're just pretending to be cool.
(Stupid.) (A-ka-ne)
I hate you. I can do just as well without you.
(I hate you.) (I love you.)
That's a lie! But I won't show you what's in my hand.
(That's a lie!) (It's the truth)
Too bad. Sorry!
(Anything Goes Martial Arts Tendo descendant! the strong and cute Akane)

Whenever I treat you coldly, my heart aches but
until you become more serious,
my lips, too, are kept secretly waiting.
(entrusted to you)

Two-Part Secret Heart
(Heart) (secret/2)
I won't give you the key for just gentleness.
(I want your cheerful company, Akane)
Love = secret / 2
(Love=) (secret/2)
Solving the riddle depends on you.
Videos
Anime Video
<youtube>vfW78FKtca8</youtube>
Full Version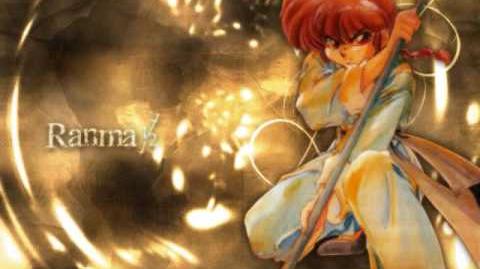 Community content is available under
CC-BY-SA
unless otherwise noted.